Searching for Rodent Infestations in Atlanta, Georgia? Perimeter Wildlife Control is "Atlanta's 24/7 Wildlife Service!!"
Rats, mice & other members of the rodent family including squirrels & bats, are carriers of more than 35 known diseases. These rodents are frequently a nuisance to home & property owners in the Atlanta, GA area. The damages that rodents can cause are not only limited to disease but also cause untold damage to your property (ie: chewing electrical wiring, soiled attic insulation, etc.). Often the first sign of any rodent infestation in Atlanta is signs of droppings. These can be accompanied by scratching noises and even sightings of a rat or a mouse inside your home. At the first sign of a rodent infestation, a 24/7 emergency service call to Perimeter Wildlife Control @ 770-369-7713 can put you on the right track to ridding your home or building of rodents permanently with a wildlife exclusion, animal trapping program, or other service.
RODENTS AND DISEASE
During the middle ages rats carried the Bubonic Plague and caused untold damage to human lives. Although the plague has long since been eradicated in the Western World, there are still other diseases that rats and mice & other rodents can carry & transmit to humans in the present day including:
Diseases can be carried in one of two different ways, the first is through contact with the waste (ie: droppings, urine, nesting materials) rodents leave behind, just about anywhere they go. The second way is through parasites that rodents bring into the home.
Parasites that the rodent can bring into the home include:
Ticks
Fleas
Mites
Keeping in my mind these parasites can also carry their own slew diseases
There are many ways that you can get rid of rodents in your Atlanta, GA home but critter trapping only deals with the rodents themselves and not their mess. In addition to leaving your attic with soiled insulation & rodent droppings anywhere that they have travelled, the entry points that the rodents used to enter the structure is left unsealed for other rodents or critters to get into your attic, crawlspace, or basement. Only a professional animal removal service in Atlanta, Georgia such as Perimeter Wildlife Control can get to the heart of the problem and ensure your home remains wildlife free long after the rodent infestation has been taken care of.
RODENT REMOVAL IN ATLANTA, GA
Many Atlanta, GA pest control services will only eradicate the problem (animal trapping) but not the root cause, which is sealing the structure (wildlife exclusion) & cleaning up the rodent droppings, as well as sanitizing & decontaminating any areas the rodents where able to access. If the wildlife exclusion service is not properly conducted & the scent of the animals continues to attract more animals the rodent infestations in Atlanta will occur continuously. Perimeter Wildlife Control is available for any emergency critter removal 24 hours a day for all residents in and around Atlanta. Call our emergency services / main number @ 770-369-7713 and we can have a licensed wildlife tech out to your property usually within 1-3 hours.
Perimeter Wildlife Control emergency services in Atlanta, Georgia include:
We aim to provide the best possible 24/7 emergency wildlife service in Atlanta, Georgia and this does not just stop with the removal of rats, mice, & critters from your home. A full wildlife exclusion service helps to prevent any further rodent infestations from recurring.
Rat infestations in Atlanta can be classified as an emergency due to the risk to human health. If you believe you have a rat infestation don't leave it until tomorrow, call "Atlanta's 24/7 Wildlife Service" that gets rid of the rodents and offers a wildlife exclusion package like no other. Perimeter Wildlife Control | Atlanta, GA!!
GETTING IN TOUCH WITH PERIMETER WILDLIFE CONTROL…
For any wildlife emergency in the Atlanta area you can reach Perimeter Wildlife Control 24 hours a day, 7 day a week @ 770-369-7713. You can also visit our website & check out our blog via Atlanta Animal Removal News. If you live outside the Atlanta, Georgia area, you can still follow us!!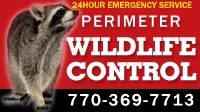 Facebook https://www.facebook.com/PestRemovalAtlanta
http://www.pestremovalatlanta.com/wp-content/uploads/2015/12/ratchewing.jpg
540
720
A.J. Balseiro
http://www.pestremovalatlanta.com/wp-content/uploads/2014/03/logo.png
A.J. Balseiro
2015-12-11 19:54:47
2015-12-11 20:00:49
Rodent Infestations in Atlanta, Georgia